Directors
The Directors of the In God We Trust Foundation receive no compensation for their service.
They are of the opinion God did enough for them when He gave them their lives, and their duty here is to be the best possible stewards of hard-earned money people contribute in His name.
A well educated, well tested, and well rounded man of the world, Martin works for Right and opposes Wrong. He is a good leader when necessary, and a good team player and follower when that is what the objective requires. He is reported to have a good and frequent sense of humor, is well published, and values honesty loyalty and integrity in others. Able to function from jungles to the highest ivory towers, he leads this Organization's operations and missions to great success.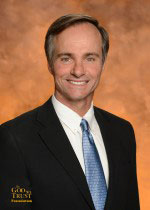 A graduate of the University of South Florida, and NOVA Southeastern University School of Law; Bruce Jonas enjoyed a successful career practicing law before returning to business. In addition to legal counsel, Bruce has been an integral part in the start-up, mergers, and operations of Corporations, in the role as principal, employee, and consultant. He is also very active in community service. Here at the In God We Trust Foundation Bruce is a Director and Vice President.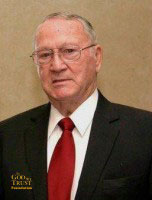 Joe Anania is the son of Sicilian immigrants who conquered their language barrier to gain fluency and wealth. Following in their steps, Joe has had many varied jobs and interests. He served with United States Army 86th Infantry Division in the South Pacific in World War II. He was the leading insurance agent for John Hancock in the SE Division, worked for the Missouri Pacific Railroad, owned an appliance store, owned a laundry, and was a meat manager for Publix supermarkets