$50,000 funded and awarded. | Children's education.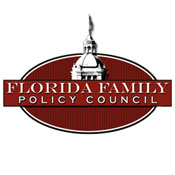 Patriot Academy is a three day "boot camp" in leadership and government held every summer. Students delve into the political process from the inside out as they file legislation, debate bills, campaign for office and pass laws. In between legislative activities, they receive training in media skills, public speaking, leadership, current issues and
America's history and heritage–all from a Biblical worldview, consistent with this faith-based plate and the intent of it purchasers.. Leaders from all areas of communications, politics, legislative and other fields mentor students through the process, sharing their experience and wisdom. The Patriot Academy program is personally overseen and run by two former legislators. It offers students one of the most realistic, condensed, conservative leadership training programs in the country. The educational program provides a special integrated educational experience with individual instruction on subjects useful to the student's future education and professional career while engaging them in activities which improve and develop their individual capabilities. This training is extremely beneficial to the common good of the wider community.