$75,000 funded and awarded | Children's self-sufficiency education.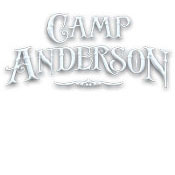 Many of the young people coming to Camp Anderson suffer from neglect, abandonment and abuse. These young people represent our society's greatest need and present us with our greatest opportunity to make a difference. IGWT grants enable children to come this camp. It is an investment that reaps eternal dividends. What really sets Camp
Anderson apart is its people and its mission. It is a faith based non-profit corporation with a laser focus on reaching and teaching students on life skills and subjects that are useful for the purpose of improving and developing their capabilities. Its educational programing targets subjects useful to the student, like social skills, coping skills, personal responsibility, ethics, goal setting, teamwork, and leadership skills in the family, at school, in sports, in the workplace, and online. These life skills are necessary to the young person's personal development and success in life in their journey to becoming a valuable part of their community.
"I feel as if I got close to God when I came to this Camp. It helped me to understand why God loves me and why I should love Him too. I understand now that I don't have to give God nothing for Him to love me, He already loves me." ~~ Cody
"God set me free. He broke my chains and showed me who I really am. I am His. I am loved. I am forgiven. I am free. God bless Camp Anderson." ~~ Grace Kukielka